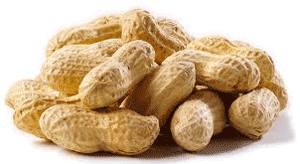 Reach the gift business community for peanuts!
The Gift Business Insider Community is the place where they congregate. We invite you to build a relationship with them through our Facebook group, through our newsletter, through our blog and through our magazine.
Best of all — You don't have to break the bank to do it! Our prices will fit any budget.
Gift Business Owners is a full-service resource for both new and existing gift and gift basket companies to start, maintain, and grow their business.  Businesses include gift shops, gift basket retailers, wine companies, and gourmet retailers from around the world.
Our business was founded in February 2002 as GiftBasketNeetwork and expanded to include other gift businesses as GiftBusinessOwners.  Resources and tools available for our members include a gift company directory, a weekly newsletter, three online Facebook groups, Ebooks, and the monthly pdf magazine GiftBusinessSuccessINSIDER.
As an advertiser, you have a choice of three different venues to promote your company.
 GiftBusinessSuccess Weekly Digest:
  Free, subscriber based opt-in Newsletter, sent by email once a week.  We include one display ad in each weekly newsletter. Cost to advertise is $25 per issue.
GiftBusinessSuccessINSIDER pdf magazine
Paid subscription based magazine published on the first day of each month since March 2005.  A sample copy can be downloaded here.  Deadline for advertising in the following month's issue is the 15th of the month prior to publication. These are display ads which includes a link to your website.
Acceptable formats are Jpeg, PNG, and PDFMagazine advertisers are also invited to be a part of our Facebook group and to post specials and other offers within the group.  Only magazine advertisers are allowed to advertise within the group.

Advertising Sizes and Rates for the magazine:

Full page:  7.5" wide x 9.5" high
3x run: $300  6x run: $550  12x run:  $1000

1/2 page:  7.5" wide x 3" high
3x run: $150   6x run: $300  12x run: $500

1/4 page:  3.5" wide x 4.5" high
3x run:  $75   6x run: $125   12x run:  $250

To place an ad, email giftbasketnetwork@gmail.com stating whether you wish to advertise in the weekly digest or magazine.  For the magazine state size of ad and number of runs preferred.  Joyce will then email you an invoice and link to pay by credit card online.
Questions?  Call Joyce at 928-774-7629