GiftBasketNetwork and GiftBusinessOwners
Announces that we are sponsoring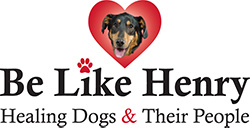 Be Like Henry is a 501(c)(3) Non-Profit dedicated to healing dogs and their people.
The inspiration for Be Like Henry is the Founder's rescue dog who was dumped at a  home in Crockett County, Tennessee. Our own Cheryl Pliskin fostered Henry and immediately knew he wouldn't be leaving.  In her home, Henry relaxed, thrived and transitioned from an abandoned animal with no hope to a confident therapy dog. Henry has an uncanny ability to recognize suffering and seek out those in pain to provide comfort.
Be Like Henry works with rescues & shelters all over the country providing basics like food, blankets, towels & collars.  Stuffed "Henry" dogs have gone to children's hospitals and women's shelters to comfort sick & scared youth. Future possibilities are endless.
If you don't know the founder of Be Like Henry, Cheryl Pliskin,  get to know her here.
You will be able to read all about Henry, the organization created in his name, and what they are
doing in each issue of this magazine.
If you are looking for a non-profit to donate a portion of your profits to, check out Be Like Henry
The website is BeLikeHenry.org
and make sure to like the Facebook page   facebook.com/BeLikeHenry