Does it drive you crazy to know that
you are working hard while standing still?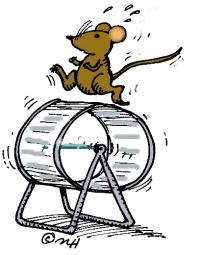 Are you are missing the secret to what it takes to stay ahead of the competition?
Are the little things that you can discover from others who "have been there and are still showing profits all year long" holding you back?
Do you struggle to make your company stand out in a busy marketplace?
Do you miss the companionship of discussing your business with peers who understand it and what you are experiencing?
Do you struggle to find answers to your questions when you need them?
Starting a business is going to be hard.
Running a business is going to be hard.
 It's important to know you will be in a better position in a day, a       month, a year from now so long as you're dedicated to learning & improving.
What you start with is often not what you end up with.
If you're willing to accept this roller coaster ride, then hop on.
I'm an owner of a nationwide gift company too. I've been there.  Done that.  And have discovered that the key to success is getting all the pieces of the puzzle and fitting them together.
Sometimes that missing piece is so elusive that it takes hearing
how someone else fits it into their puzzle to result in that ah-ha moment.
If you've been around this industry as long as I have, you remember the old days in the infancy of the internet with the AOL and Prodigy forums where we shared and learned together as we grew our businesses.  You remember the magazines that were specific for our industry and introduced us to creative new ideas and new vendors.
We've missed that.  And we're hearing that you're missing it too.  If you've been bouncing around the internet and are tired of the bombastic, crappy (yes, crappy) information that has mushroomed as the internet has grown, your search will end here.
I've been searching, too, and haven't been able to find what I need.  
Since I needed it, I figured there are others out there who need it too.
So I created a community of gift company owners – new and experienced
who are interested in working together to help each other.
And you are invited to join us.
The cost is Budget Friendly and the Value is Great!