If you own a Gift Business
or are thinking about starting one. . .
Then stop playing around and turn it into a profitable business!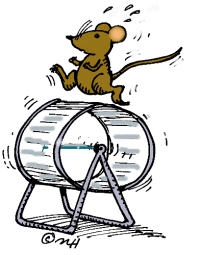 Does it drive you crazy to know that
you are working hard while standing still?
Are you are missing the secret to what it takes to stay ahead of the competition?
Do you struggle to make your company stand out in a busy marketplace?
Do you work hard at your business but are still not making the profits you desire?
Do you wonder how to get new customers and getting the old boys to continue buying from you?
Do you sometimes think that you should just shut down this business you started and do something else?
Then you're in the right place! This is the place to start and grow your dream business.
Whether you are starting your business or have an established business and feel like there's just got to be MORE.
Good news. . .
There is MORE! MUCH MORE!
Hope is wonderful but it doesn't build a business.
Creating and building a successful business  is like putting together a complicated puzzle.
Each piece contains information that makes sense only when you see the finished product.
Sometimes that missing piece is so elusive that it takes hearing how someone else fits it into their puzzle to result in that ah-ha moment.
So we created a community of gift company owners, new and experienced, who are interested in working together to help each other.
And you are invited to join us.
We call it The Success Express and it is waiting for you to climb on today. It'll be chugging along as we share information to encourage you, to show you how-to, and to help you along the way.
So climb on today
And be the business that you've always dreamed about!
Here is exactly what you get when you become a member of our community:
Subscriber Member
Annual Subscription to the INSIDER digital magazine (12 issues) published since 2010 for the knowledge to market and grow your business.

Gift Business Success Facebook Group where you can ask questions and get answers from those who have been there and done it.

The Gift Business Success Express Library - Articles and resources to help you start and grow your business..

Weekly email to keep you up-to-date with tips about succeeding in the gift industry.

A basic listing in the "Send Gifts" directory at GiftBasketNetwork.com
VIP Member
Everything that the Subscriber Member gets PLUS

Featured listing in "Send a Gift" directory (in addition to basic listing in directory) which directs perspective customers directly to your website.. See directory at GiftBasketNetwork.com

Free Email (and phone if needed) mentoring and consulting