Gift Basket Business Insider
August 2015 Newsletter

Why Did Your Customers Leave?
A friend told me this morning that when she left a church that her family had been very active in for a number of years, no one in the church ever contacted her and asked why she left.
This reminded me of a similar experience when I left my church a number of years ago. I still live in the same community and see members of that church occasionally. To this day, not a single person has ever asked me why I left.
Talking to my friend this morning made me think about people who were once active customers and suddenly quit buying. Do we just let them slip away unnoticed or do we contact them and ask why?
People leave for many reasons. They may close a business, move on to something different in their life, move away, discover another company that contacts them regularly, or it may just be simply "out of sight, out of mind."
Our most valuable customers are the "repeat" ones. But it is all to easy to put marketing to them on the side burner while we struggle to continually get new ones. This makes it all to easy for them to slip away.
So think about it.
But do more than that. Go back through your records and make a list of those "former customers" that you really have no idea why they left. Then take the time to contact each and one of them individually, not in a bulk emailing but by making a personal contact, and ask them the question that you are so afraid of hearing the answer to: "Why haven't I heard from you?" Then, you can ask, "What can I do to win back your business?"
——————————————————————————————
The Time is NOW
The travel maps are put away, the kids are back in school, and the conventions are over.
If you attended one of the conventions or tradeshows and left excited and enthused about your business, you have to keep the momentum going or the enthusiasm will just be a distant memory.  We are racing towards the fourth quarter when that bear, that we call "lack of time" "fear of failure" or whatever holds us back, is going to catch us and turn us into one of his meals.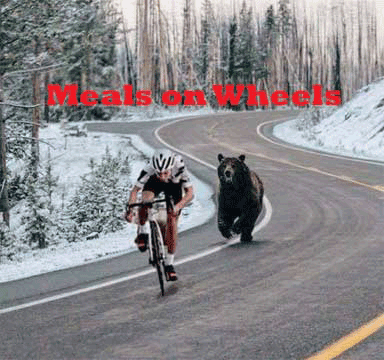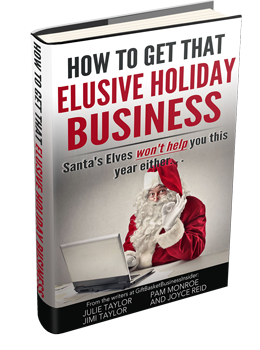 If you are wondering what your next steps will be, you may be interested in an ebook that we have written for you.  It is a compilation of some of the very best articles that were published in earlier issues of our magazine and written by experts in the field.  You can order it here.
If you aren't a magazine subscriber, you may have missed the announcement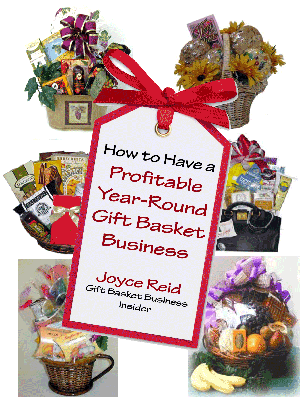 of our latest ebook "How to Get That Elusive Holiday Business" that was released earlier this month.
While, you're there, check out all the ebooks that we have here.  There are more on the way.
Planning and information are not the only necessities for a successful business.  You need quality products as well and our vendors have everything you need — from supplies to create your designs to the foods and spa products that go into them.  You can make your gifts uniquely different with personalization which is possible with imprinted ribbons and labels.  These are the things that will make your business stand out from all the others.
The September issue of our magazine will be in our subscriber's email box on September 1st with some information you can't afford to miss.  Jimi Taylor is back, along with Diane Dick, Sharon Day, and Diane Campbell with our newest column series:  VIP Insider Tips.
One last tidbit of information.  I am in the process of completely reworking the backend of our website with a special section for those of you who are just in the planning or beginning phase of your business along with another section for those who are more established. This new newsletter format is one of the changes.   It's a work in progress that I hope to be able to introduce before my own holiday season becomes too hectic.  No promises as far as time but it is coming.  If you have suggestions as to what you would like to have included or anything else, email me at giftbasketnetwork@gmail.com
Remember:
We are a COMMUNITY of Gift Business owners
Sharing, Learning, and Growing our businesses together.
Until next time:
 Joyce Reid