I received the following email the other day from a customer that I have been working with to send customized gifts each month to her college nephew.
" Joyce, You have a fabulous business concept.  Please let me know if I can help you in any way to spread the word out here on the east coast about your business.  Send me business cards if you'd like or let me know what you have found to work best to advertise.  You're so persanable to work with and that is what makes a business successful.  Plus your responses to my emails and requests have been so timely.  Let me know how I can help in any way."
This email confirms one of the most important marketing concepts for any business — Let your customers know they are important to you.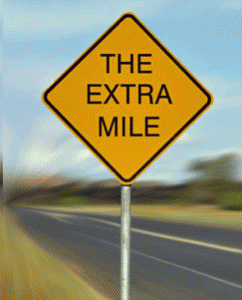 And the way to do this is to NEVER TAKE ANY ONE for granted, listen to your customers. provide value in your products and service, and go above and beyond to make people feel like they are your only customer.   Some business owners believe that this is hard to do with an internet business — but it isn't.
The secret is simply to just be yourself and let your personality shine through with your website, your communication, and in everything you do.  All too many of us try to mimic the "big boys", the ones with lots of money to spend on website design, search engine optimization and communication services.  As a result, we lose that special touch that makes us special.
But if we remember that we ARE our business, our business becomes unique because we are unique.   You don't have to be the biggest or the fanciest or the most well-known company to be successful.  You just have to be the one who goes the extra mile to make every customer feel like they are your only customer.