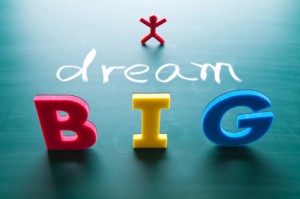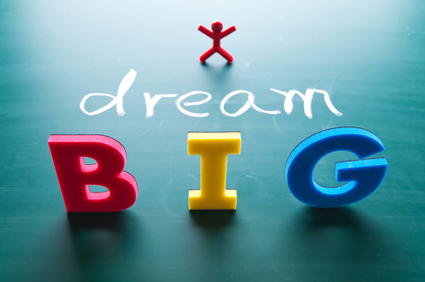 Is there a certain age or personal milestone where dreaming should end?
My answer is a resounding NO!  I am a dreamer and sometimes I dream big.  Why not?
Without dreams, nothing is possible.
It is true there are times when they do not come to fruition, but with a well developed plan and sheer determination, sometimes we get lucky and they do become more than just a dream.  When those dreams become a reality, there is nothing sweeter.
We are fortunate that in this industry, there is always room to dream.  It is one where those with creativity and entrepreneurial skills can flourish.  I recently received an email from a lady who owns a small gift company in California.  Her dream was to take her business to the next level.  She was asking for my thoughts about how best to do this.
Simply stated, my best advice to her, and to any of you who have the same question,  is to develop a focused plan and then little-by-little put the plan into action.
   Dream big but bite off small pieces of that dream at a time.
Secondly, but equally important, is to network.  Go to places and events where potential customers are likely to be.  How else will they even know that your business exists?  But also important is to network with others in your industry.  The Internet has made this so much easier than it was when I started my business.  The opportunities are endless.  There is Facebook, email, the telephone, and online forums.  Compare notes and share information about new suppliers, new techniques, and new ideas for growing your business.
And, lastly, don't put those dreams on the shelf.  If you continually move towards
attaining them, one day you will look back and proudly say, "Yes, I am a dreamer and they came true."