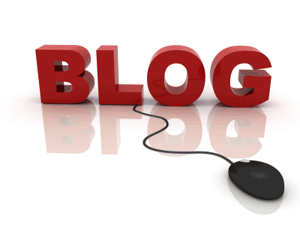 Are you having trouble trying to think of what to write on your blog?
There are times when I'm in a rut and just can't think of something that would interest my customers and that I haven't written about before.  That is when I check this list to get my thought processes whirling.  You might want to copy these ideas for your "go-to" file when you get stuck.
Write a How-To Post
What can you show your customers that they can do for themselves. DIY posts are very popular.  Recipe posts are some of the most popular shares on Facebook.  Even though you may not sell individual food products, you could occasionally include either a regional or holiday themed recipe.  If you do sell individual food products, a recipe for using these products could be welcomed.
How about something for the kids to do or make? Closer to the gift-giving category.  Teach them how to wrap a package or how to create a unique bow or enhancement for a gift.  How about a printable for a gift card?  Or a how-to post about gift-giving — such as what to say in a sympathy note, or giving a unique gift for Valentine's Day.  An example of a post that I did  is Simple Ways to Show You Care.
If you create videos, and you should, how-to videos are very popular additions to your blog
Spotlight one of your products or gift baskets
Expand on the description of one of your gifts.  You can show various ways that it can be used.  Include a photo showing the excitement on a customer's face when they received it (hint: this could be staged just as most stock photos are).  With this type of post, adding a special discount or offer at the end of the post may increase sales.
Tell them about you and your company
Is something exciting happening at your company or in your life.  Getting to know you is one of the most important steps in relationship marketing.  If you are planning something new or introducing a new product, show your excitement about the news in a blog post.
An example of this on my own blog is a post about an  Unexpected Inspiration .
Create a List
A list is what you are reading right now.  It could be a list about anything.  Ideas are "Our 10 Best Selling Gifts," "15 Ways to Say You're Sorry,"  "Five Fun Gifts to Give."
You can make them related to the gift industry or occasionally include a "just for fun" list.  One of my posts was created strictly for humor:  Simple Wisdom for Life and Business.
Write about the Gift Industry
Tell your readers about the latest trends.  How about a post about the most popular colors for the season and how you are combining them into your gifts?  Or why food gift baskets are more popular than just gifty ones?
Invite a guest blogger to write a post for you.
If you are really serious about growing your business, you already have a blog and so do many others.  Find a blogger that has something to say that your readers may be interested in reading and invite them to contribute a post to your blog.  Make sure that you don't just copy a post from their blog, however, as that is copyright infringement which can have serious repercussions.  You could also offer a guest post to other bloggers in the industry.
I have used guest bloggers on this blog.  One of these posts was: Has Your Website Been Hacked or Compromised by Laura Wheeler.
And a few more tips
Whenever you write a blog post, share it on your Facebook business page, twitter about it, add it to LinkedIn and any other social profiles that push your brand.
Make sure that you have a social sharing plug that allows other people to share your blog content with their friends and readers.
And, most importantly, write regularly.  This is something that I have to slap my own wrist for.  In the busy process of creating and growing my businesses, writing regular blog posts has been neglected.  I suspect that is true for many of you as well.  So, join me today as I commit to keeping both this blog and my own gift business blog updated on a REGULAR basis.  And if you want to see what I write in future blog posts here, it's easy to register, in the right hand column on this page, to be notified when they appear.