ARE YOU READY FOR 2016?
By today, you know if you have a viable business or not. In the Facebook groups, many of you have reported late nights and lots of business. Others have been quiet. And a few have said that they are thinking of closing their business after an almost dead season.
Failure doesn't have to be an option. It all depends on you and whether you have what it takes to make it work. We are here to help but you have to want and need that help.
INTRODUCING NEW RESOURCES THAT WILL HELP: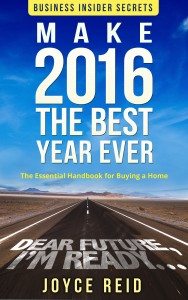 A brand new ebook that will help you think through what you have and have not done while making plans to make 2016 successful to you. It is called Make 2016 Your Best Year Ever.
Subscribers to our magazine will receive this ebook for FREE along with a private forum available only to our magazine subscribers and advertisers
If you are not a subscriber yet, you can still join in and get the Ebook for free as well as access to the new private forum. Just as a heads up, on our 6th anniversary of publishing the magazine (March 1, 2016), the cost will go up. If you are seriously interested in networking with those to have been successful this holiday season and learning an easy way to plan for your success in 2016, you can subscribe today at JOIN US TODAY.
You are probably either exhausted from a busy season or are frustrated because you weren't so I'm going to make this short.
Wishing each and every one of you a very prosperous and healthy 2016! You may think you can do it alone. Perhaps you are one of the few who can but having the ability to network with others who understand what you are going through is worth millions!