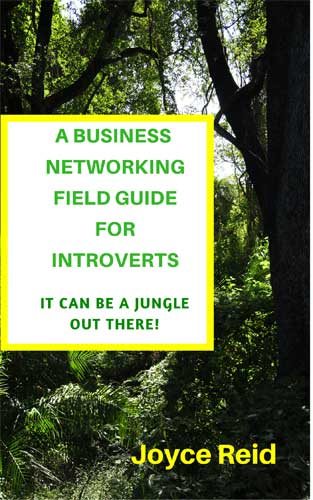 Does the idea of attending a networking event conjure up feelings of anxiety, nervousness, deep inside your stomach?
Does your heart start pounding when you walk into a room filled with people that you may or may not know?  Who do you speak to? What do you say?
Well, hold onto your stomach, get rid of those preconceived ideas about what networking is, and read on.
Your networking survival kit is here.
Face-to-face contact is still the #1 silver bullet for creating lasting relationships as well as growing a business.
Even if you hate the idea of networking, by the time you finish reading the tips in this ebook, I hope that you will realize that it can be an enjoyable way to meet new people and begin new friendships.
Networking is simply connecting with people.
Even if you are an introvert.