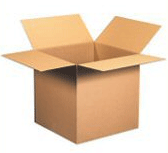 We've all been there.  You've decided to expand your business to the internet which means you've got to ship those packages.
As the price of gas has climbed over the past several years, carriers have more than doubled their surcharges. And the change from actual weight to dimensional weight has made the shipping charges skyrocket to the point of being unreasonable in many cases.  If you don't make the right decisions, your package can cost more than the gift itself.
Shipping those packages doesn't have to break the bank or scare off your customers though.  Having a little bit of information and surfing to the right websites can save you time and money and keep your customers happy.
First, where do you buy those boxes you pack the gifts in?
Check your yellow pages for local suppliers to save on shipping.  But then also check www.uline.com for great prices and quick shipment of boxes of all sizes.  Even with the cost of having them shipped from Los Angeles (and they have shipping locations all over the country) to Flagstaff, their boxes are much cheaper than I can buy locally.  For the large rolls of packing paper which are HEAVY, I take advantage of Nashville Wraps occasional free shipping offer and place a large order which includes several rolls of that packing paper.
Now that DHL is no longer in business, shipping options are UPS, Fedex, or USPO.  Deciding on which carrier to use for which size package and which delivery service means navigating an alphabet soup of options.  You just don't have the time to figure out which service delivers the best value.
Shipstation is a website that you can join for $9 a month that will give you the shipping costs for the companies that you use and will prepare the labels for you to print.  I've found that the ups shipping rates via shipstation are discounted.  Shipstation pulled in my already discounted rates from UPS so there was no additional savings for those shipments.  I don't use fedex so don't know if their rates are discounted via shipstation.
I save on shipping charges by doing all my shipping labels online and am fortunate enough to have a UPS Store (where you can drop off packages with internet generated labels at no extra charge) and the Post Office located just a few blocks from me.  I do a once-a-day drop-off and save the UPS daily pickup fees.  The Post Office picks up my packages at no charge when they deliver my mail as long as I leave a note in my mailbox.
If you're shipping smaller packages (such as the teddy bears that I ship from my website www.grandcanyonteddybears.com), you'll find priority mail shipping to be very reasonable and there are no surcharges for home delivery.  You can also order FREE shipping boxes of various sizes from the Post Office website and even have them delivered free to you.  But it is a federal offense to use these boxes with any other carrier.  Using priority mail, I can ship smaller size gifts (such as those created in the small boxco boxes) from Arizona to the East Coast for less than $10 and have them arrive in 2-3 business days.
If you've found other ways to save on shipping, please share them with us in the comments below.