You've built your website, added a shopping cart and gorgeous pictures, and waited.  And waited.  And waited some more.  Where's all the traffic.  Why haven't they found you?
Regardless of how beautiful or efficient website you may have, there's simply no way around it.  The internet is not a place where "if you build it, they will come!"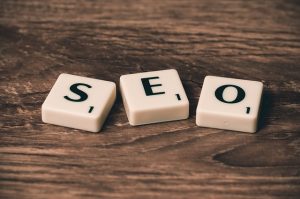 Search engine optimization is one strategy that you can't ignore.
It's not all that difficult — rocket science and brain surgery are much more difficult and takes longer to learn.  But you have to be careful who you learn from and what you learn.  There are all sorts of "tips" and "tricks" that folks online guarantee will quickly take you to the top.  But beware.  If you use the wrong "tips" and "tricks", you might get your listings listed on the back pages of that favorite search engine — or even nowhere to be found at all.
It doesn't take "tips" and tricks."  It takes a bit of knowledge and time.
In some future posts, I'll talk about some of the things you should do to increase your standings in the search engines.  Equally important, however, are some of the things you SHOULDN"T do.
1.  Forgetting the title tage for each page.  The title tag appears at the top of the browser and tells the search engines what the page is about.  Forgetting to include it is just like your forgetting to sign a letter you send out to your customers.
2. Using the name of your business or the url name as the title tag for each page.
3.  Stuffing the title tag with a list of words such as:  gift baskets, gourmet gift baskets, holiday gift baskets, gift baskets for kids, mother's day gift baskets, and on and on.
4.  Using the title tag to welcome your customers.  It's great to have a friendly website but the title tag is not the place to tell them how glad you are to have them there.
5.  Keywords meta tags, that are well written and contains just one or two keywords, is the way to go but unfortunately most search engines ignore them.  But a keyword meta tag that includes a long string of words or trademarked names of other businesses can get you penalized.
6.  Typing your keywords over and over again at the very top or bottom of your page  is an old trick that can hurt you.  How many websites have you seen that have every state in the Union listed as places they deliver to?
7.  Hiding words by using the webpage background color for the color of the text.  This little "tip" can get you banned from Google.
8.  Using keywords, that have nothing to do with your website,  to trick the search engines into sending traffic to you.
These are just a few things that can create problems with the search engines.  Seach engine optimization is very straight forward and doesn't require tips and treats.  We'll be talking about this more later.  In the meanwhile, make sure that you aren't making some of these seach engine killing mistakes.